Next Generation School of Barbering, was founded in 2017.
Welcome to Next Generation School of Barbering based in the scenic town of Killaloe, providing training and upskilling to the Next Generation of Barbers !!
At Next Generation School Of Barbering, we offer quality training & support to all our trainees.
Next Generation School is an award-winning qualification-based school of barbering, offering hands-on training, full-time & part-time accredited level 2 & 3 certificates & diplomas in barbering in a real barbershop environment.
Our award-winning educators train and supervise our students to the highest standards of modern and classic barbering techniques, building your confidence and monitoring your progress from beginning to end.
Many of our past graduates have been employed by the country's finest barber shops.
We offer full & part-time accredited level 2 & 3 certificates in barbering.
We also offer full-time diplomas in barbering, hot towel shave workshops, colour workshops & much more in a real barber shop environment.
We are located at unit 4 Convent Hill, Killaloe
Co.Clare
This is the only full-time accredited course in the Midwest.
Course Options:
VTCTlevel 2 Certificate in Barbering
VTCT level 3 Certificate in Barbering
Hairdresser to Barber
Advanced Barbering & Upskilling
Diploma in barbering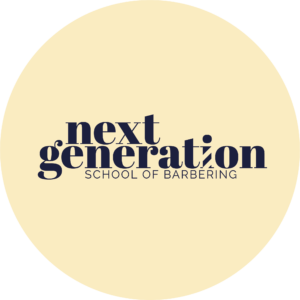 Choose a barber course to suit you
Interested in a career in Barbering? Next Generation School of Barbering offers full & part-time barbering courses in Killaloe Co. Clare